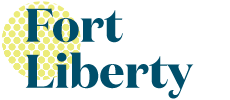 Welcome Home
With all the modern conveniences, Fort Liberty offers housing solutions for active military families and unaccompanied service members. Explore our home selection, contact our leasing team today to learn more about living at Fort Liberty.
Fort Liberty
Fort Liberty is home to America's Airborne and Special Operations Forces as well as Forces Command, the Army's largest support command. By population, Fort Liberty is the largest Army installation in the world, serving as a home to almost 10 percent of the Army's active component forces. Approximately 57,000 military and 16,000 civilian personnel work at Fort Liberty. Every day approximately 74,000 military and civilian employees in careers ranging from trades and labor to engineers and attorneys provide the services needed to train, sustain, and deploy the combat forces to America's Crisis Response Contingency Corps and Special Operations Forces. Their common daily focus is training, deploying, mobilizing, and demobilizing America's strategic response forces and providing first-class services in such areas as retail, recreation, medicine, and education. Fort Liberty delivers these services to a customer base of more than 260,000 soldiers, civilians, family members, and retirees.
You can find everything you need on post at Fort Liberty. From shopping and bowling, to the bank and day care, it can all be found right in your neighborhood. When you live on Fort Liberty, you'll have restaurants, the post office and the vet all at your doorstep. Tons of entertainment is available close by, whether you prefer a morning workout at the fitness center, a picnic at Smith Lake or a night out at the movies. Living on-post offers an affordable experience with many amenities commonly found in upscale residential communities. With many unique neighborhoods, it's easy to find the perfect home at Fort Liberty. Each community has its own Neighborhood Manager and a dedicated maintenance team, along with amenities for residents to enjoy including playgrounds, picnic areas, and our state-of-the-art Community Centers. Our communities are comprised of sub-neighborhood enclaves that are exclusive to particular rank bands, including Junior Enlisted, Senior NCOs, Sergeant Major, Company-Grade, or Field Grade Officers. Whatever the size of your family, you'll find the home to suit your needs at Fort Bragg.
We look forward to serving you and taking care of your housing needs!